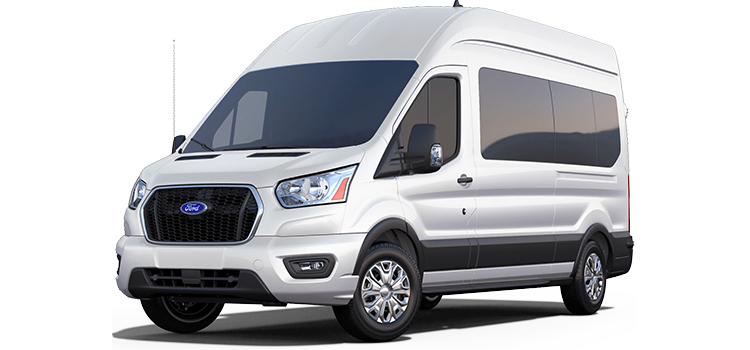 Passenger Vans & SUVs
At Rabbit Rentals, we strive to offer top-quality services with the added benefits of no-contact, self-service rentals and exceptional customer service. Choose us for your van rental needs and experience the difference.
Discover the Perfect Van Rental for Your Next Adventure
If you're looking for a passenger van rental in Utah, it's essential to find the right one that suits your needs from among the variety of commercial vehicles available. Whether you're taking a leisurely stroll with your loved ones or embarking on a long journey across the state, a passenger van rental can ensure everyone's safety and punctuality.
You have the option to select either our 12-seater or 15-seater van, which can accommodate your group size and cater to your budget. Whether you're planning a quick tour around town or a long-distance adventure up north, we offer an ideal vehicle that fits your needs perfectly.
Safe and Flexible Travel for You
We understand the importance of keeping our customers and employees safe during these uncertain times. That's why we have implemented additional measures to ensure the cleanliness of our vans. While our standard cleaning procedures are already thorough, we have enhanced our efforts to disinfect frequently touched items and hard surfaces. You can rest assured that when you rent from us, you'll be traveling in a safe and clean environment. 
Why Choose Rabbit Rentals?
Business trips, family vacations, school outings, tour groups, and more—with Rabbit Rentals' passenger van rentals, family and group travel is easier than ever before.
Our 12 passenger van and 15 passenger van rentals are the solution to all your group travel needs. Our vans are big enough to accommodate up to 15 adults, cleaned and sanitized before each rental, and equipped with QOL features, including AM/FM and Sirius XM radio, 12V and USB ports, air conditioning and receiver hitches with EcoBoost for easy towing and storage.  Vehicles in our VIP line also include access to Alexa Built-In and the Amazon Music Library, onboard navigation, leather seats, and our SUVs even come stocked with a center console armrest cooler with a variety of popular beverages!  Thanks to our no-contact, self-service rentals, you can hit the road quickly and easily.
We take pride in our customer service. If you have any questions about our passenger van rentals services, don't hesitate to reach out! Our phone support is available 24/7. We're committed to providing the best service around, so when it comes to quality, you can count on Rabbit Rentals.
Headquarters in Pleasant Grove Utah with locations throughout the state.